Dear partners, We are pleased to inform you that the AKKUYU NUCLEAR JSC's Office in Ankara, previously located at the address: Аkkuyu Plaza, Mustafa Kemal Mah. 2159. Sok. No:14 Söğütözü, 06510, Çankaya, Ankara, is now relocating to a new address: Mustafa Kemal Mahallesi Dumlupınar Bulvarı B Blok 274/7 Kat: 11 No: 117 06530 Çankaya, Ankara. The new Office started its operations on March 06, 2020.
Video gallery
AKKUYU NUCLEAR JSC ENHANCES MEASURES TO PREVENT CORONAVIRUS SPREADING
---
Liebherr crane installation
---
Rosatom participation in Atomexpo 2019
---
International Fishing Festival of Rosatom State Corporation
---
Rosatom Results in NPPES in Istanbul
---
WildEdens show in Gulnar, June 27
---
Results of Children's Day - AKKUYU NUCLEAR JSC event for April 23 in Gulnar
---
Official ceremony in Ankara on the day of pouring the "first concrete" at the Akkuyu NPP construction site, speeches by the Director General of the State Atomic Energy Corporation Rosatom A.E. Likhachev and the top officials of both Russia and Turkey (42:25)
---
Video broadcast of the ceremony of pouring the "first concrete" at the Akkuyu NPP construction site with participation of the Presidents of Russia and Turkey via video link, 03.04.2018, TRT Haber Channel (2:42:28)
---
Slide show "Life of the Mersin Province", May 15-16, 2018
---
Commercial "Atomic Energy - Strong Turkey", 2015
---
A film about the start of construction work at the Akkuyu NPP construction site, 10.12.2017
---
Cartoon about how the construction project a nuclear power plant according to the BOO model (Build-Own-Operate) is being implemented
---
World famous Turkish professors in an advertisement for Akkuyu nuclear power plant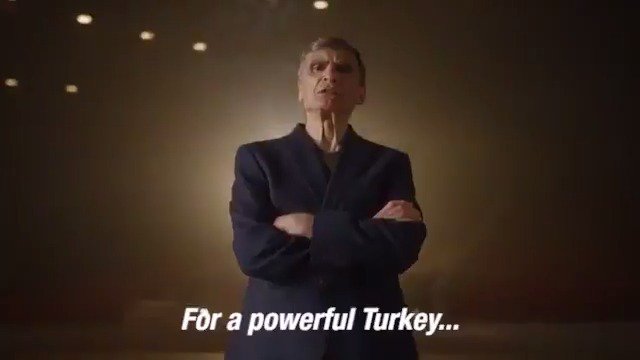 ---
ATOMEXPO 2015
---
Rosatom
---
60 Years of Nuclear Energy
---
Presentation film by Rosatom
---
NEVOD experimental complex
---
Nuclear Energy and Technology
---
Plasma physics
---
Nanotechnology
---
Closed nuclear fuel cycle
---
Science 2.0. Atom Encyclopedia. Volume 9. Nuclear power plants. Protection
---
MULTI-D design
---
Beryllium in the nuclear industry
---
Novovoronezh NPP-2
---
New development by SPbAEP JSC - virtual nuclear power unit
---
Atomenergoproekt: "The energy of the atom is the most promising"
---
Sergey Kirienko: An optimal balance of resources is important for long-term stable energy supplies
---
Prospects for the development of nuclear energy
---
MINIATURE OF THE LAYOUT OF MAIN BUILDINGS AND STRUCTURES OF AKKUYU NPP
---
Visit of representatives of the energy agencies of the Republic of Turkey to Russia
---
New Year's greetings by Sergey V. Kirienko, Director General of Rosatom State Corporation
---
Russia and Turkey agree on safe nuclear energy and visas
---
Russia and Turkey reach an agreement on visa facilitation
---
NPP being built by Russia in Turkey will be safe
---
Dmitry Medvedev in Turkey on an official visit